Having a baby is one of the greatest gifts in the world, but it should be no surprise that they come with a price tag. It's estimated that raising a child from birth to 18 can cost – okay, take a deep breath here – over $233 thousand dollars. Obviously, that's a LOT of money, so financial expert Melissa Leong stopped by The Social to share some tips and tricks on how to plan for and afford a new child.
Budgeting for the baby
Studies say that it costs thousands of dollars a year to raise a child — one Canadian report said around $13,000 a year — and many families admit that they'd finance a new baby with debt.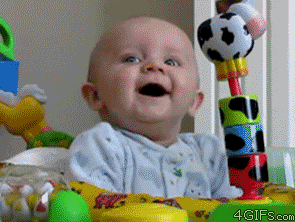 But you must remember every family is different so there's no magic number. The key is to figure out YOUR number. Make a list of your household expenses and one-time purchases for baby and then regular costs like diapers or formula. As soon as you find out that baby's coming, figure out how much you'll get on maternity leave and practice living on that reduced income. If possible, practice living on one income and put the rest away into savings or pay down high interest debt.
Prepping for the baby
share the news you're having a baby so people can help you. Put a note out on social media and ask for hand-me downs. There are innumerable mommy groups that you can join online in your community and members are often happy to unload items or swap items. Organize a clothing or toy swap party with your friends and family. Take advantage of freebies. You can sign up for free samples of everything from bath products to formula. If you visit a pediatrician, ask for samples of medicine. Before you go on mat leave, check with your HR rep or insurance provider to understand what's covered under your policy while you're away. Can you get massages, pelvic floor physiotherapy? Will your insurance cover some of the cost of a breast pump? Finally, your community centre and local libraries have great free programming for parents and kids. Take advantage of parks, public pools and playgrounds.
Splurge or save?
You want to give your kid everything but finances are all about choices. Choose where to spend your money. So instead of toys, spend on experiences to bond with your kid or baby, whether that's a mom and baby yoga class or a membership to your local museum. Spend on time with your kid.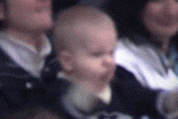 Decide what's important and this way you'll also be teaching your child about what your family values.
Buy for YOUR kid. Not what others say is a must-have or what you think you should get (first-time parents tend to overbuy). Wait and see what the baby needs. Finally, consider big items carefully. For example, do you need a change table, or can you buy a change pad to put on a dresser? Do you need a fancy ergonomic $200 bouncer, or will a $30 one suffice for two months of use? It doesn't matter if it has a five-star rating and hundreds of parents said it was awesome – YOUR kid may not think it's awesome. If you splurge, consider selling it online after to recoup cash.
Baby shower
When it comes time to register gifts, be money smart. Don't just go into the store and go wild with the scanner – look online for checklists of items and cross-reference these with those of family or friends, then create your own list.
Don't register for clothes or diapers or small toys. Babies grow out of them so fast and visitors will always bring small toys – register for the big ticket items. Sometimes grandparents or even friends buying as a group will get you a stroller or car seat or crib, which can help you save hundreds of dollars.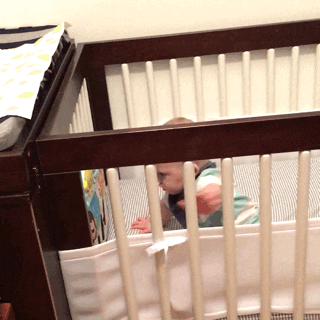 Consider using an online generic registry that is unattached to a specific retailer. This way your family and friends have flexibility as to where to purchase your item and they could stretch their dollars by getting your item of choice for the best price. Having your close friends spread the word ahead of your shower that you'd appreciate money for your child's education fund is also a great idea.
Childcare
Childcare is costly, especially when you have more than one child. According to one report, it's often the second biggest expense for parents after rent or mortgage; in Toronto, an infant spot can set you back more than $1,600 a month. Understanding this and planning for it is key. Get yourself on waiting lists as soon as possible so you have choice. Explore the options in your neighbourhood when it comes to childcare – is there a co-op daycare nearby where one day a week, a parent or someone from your family acts as a staff person to defray costs? Can you stagger your work schedule with your partner's to reduce the time your child needs care?
Finally, when you tally the costs of childcare, commuting to work, etc., does it make more sense for one parent to stay at home or find alternative, more flexible work? It's never been easier for people to make their own money with the rise of e-commerce and the on-demand gig economy. When it comes to summer break, can you arrange your time off to coincide with staycations at home to avoid paying for camps? On a less permanent basis, there are also websites that help you do child care swaps with other families where you babysit for other families and they return the favour when needed.
Nannies
Nannies in Canada make about $15 to $20 an hour. So for example with two children, if daycare costs are higher than about $2400 a month, you might consider hiring a caregiver instead. You'll pay more if you use an agency to find a nanny but there are also great websites that help you find the right fit for your family.
Education
Invest in education as soon as the baby is born, if you want to help your kids avoid the overwhelming student loan debt that may come with post-secondary education. Time is on your side so start early. Open up a registered education savings plan which is essentially an account with great benefits – you can receive up to $500 a year in federal government grants when you contribute the $2,500 annual maximum to an RESP.
Don't have extra cash for savings? Consider putting your Canada Child Benefit into an RESP. Commit to putting any birthday money that the kids receive into the fund.
Retirement vs. tuition
A third of parents with kids under 18 say they plan to use retirement savings to help pay for their kids education. This is a tough one, but it's best to always take care of yourself first. You don't want your kid supporting you financially in your retirement. Your kid also has more options for paying for school – there's no scholarship for retirement.